Ask an Expert: Estimation Statistics and Statistical Power

June 04, 2020
12:30 PM - 1:30 PM EDT
Join experts Robert Calin-Jageman and Katherine Button as they discuss their work in estimation statistics and statistical power. Watch their short videos introducing this work below, then join them along with moderator, eNeuro Editor-in-Chief, Christophe Bernard on Thursday, June 4 from 12:30 – 1:30 pm EDT to ask questions about how these statistical practices apply to your own work.
This Ask an Expert event is part of SfN's Foundations of Rigorous Neuroscience Research (FRN) program, which aims to increase awareness of the sociological and cultural factors that influence rigorous research practices. Share topic ideas or your own experience with cultural barriers to rigor in an anonymous survey.
Estimation for Neuroscience
The estimation approach to inference emphasizes reporting effect sizes with expressions of uncertainty (interval estimates). This video explains the estimation approach and how it can help you avoid common analysis errors when interpreting neuroscience data.
Why Statistical Power Matters
Statistical power is fundamental to the design and conduct of neuroscience research. This video explains the importance of considering power to avoid falling into the trap of making false inferences.
Related Resources
Journal Articles:
Robert J. Calin-Jageman and Geoff Cumming. eNeuro 1 August 2019, 6 (4) ENEURO.0205-19.2019; DOI: 10.1523/ENEURO.0205-19.2019
Daniël Lakens, Anne M. Scheel, and Peder M. Isager. Advances in Methods and Practices in Psychological Science 1 June 2018, 1 (2), 259-269; DOI: https://doi.org/10.1177%2F2515245918770963
Nieuwenhuis, S., Forstmann, B. & Wagenmakers, E. Nat Neurosci 14, 1105–1107 (2011). https://doi.org/10.1038/nn.2886
Burt, T., Thomas, H., Button, K. S., Noveck, R. J., Munafò M. R. (2017). Clinical Translational Science. 10 (6): 470-479.
Katherine S. Button. eNeuro 14 July 2016, 3 (4) ENEURO.0030-16.2016; DOI: 10.1523/ENEURO.0030-16.2016.
Button, K. S., Ioannidis, J. P. A., Mokrysz, C., Nosek, B., Flint, J., Robinson, E. S. J., Munafò, M. R. (2013). Nature Reviews Neuroscience. 14 (5): 365-76.
Textbooks:
Software:
Additional Resources:
Speakers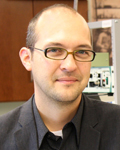 Robert Calin-Jageman, PhD
Robert Calin-Jageman is a professor of psychology and director of the neuroscience program at Dominican University. His research focuses on the molecular mechanisms of memory using Aplysia californica as a model system. He has also been active in efforts to improve scientific rigor and is co-author of Introduction to the New Statistics, a statistics textbook for life science students that emphasizes the estimation approach and open science practices. Calin-Jageman earned his PhD in psychology at Wayne State University and completed his postdoctoral training in neurobiology with Paul Katz at Georgia State University.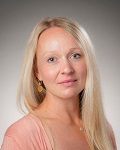 Katherine Button, PhD
Katherine Button is a lecturer in the department of psychology at the University of Bath. Her research focuses on the cognitive mechanisms that contribute to common mental health disorders such as anxiety and depression, and translating this to improve cognitive-based intervention for patients in primary care. In addition to her primary research, Button is an advocate for improving the transparency and rigor of psychological and neuroscience research. She uses meta-analytic techniques to explore systematic weakness in the evidence-base, and draw on best-practice across disciplines for solutions.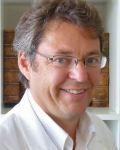 Christophe Bernard, PhD
Christophe Bernard is the PhysioNet team leader in at the Institute of Neuroscience Systems at the French Institute of Health and Medical Research (INSERM). His research focuses on understanding how physiological and pathological behaviors emerge from the organization and reorganization of the underlying neuronal architecture, with an emphasis on epilepsy. He currently serves as the inaugural editor-in-chief of eNeuro, SfN's open-access, online, scientific journal, which is committed to rigorous scientific practices, including publishing negative results and studies that fail to reproduce prior work, as well as transparent manuscript review processes.