Mentor-Mentee Interaction: How to Have a Difficult Conversation
Do you shy away from having difficult conversations with your mentor or mentee? Develop and learn to use tools that will help you design and build positive and productive relationships in any circumstance. Samantha Sutton, a life and career coach and founder of Samantha Sutton, Ph.D. Life Solutions, shares ways to evaluate and improve communications in this video series.
Watch now and assess your own relationships with this interactive Mentor-Mentee Interactions Worksheet.
Speaker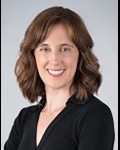 Samantha Sutton, PhD
Samantha Sutton is a life coach, life innovator, and head of Samantha Sutton, PhD Life Solutions. She has a PhD in biological engineering from MIT as a Howard Hughes Predoctoral Fellow and a BS in electrical engineering from the University of Illinois as an Intel Scholar. She has coached thousands of individuals past obstacles in their careers, personal lives, or past destructive emotions.