Black Lives Matter and Neuroscience: Why This Moment Matters

July 02, 2020
12:00 PM - 1:00 PM EDT
The Black Lives Matter Movement sparked a worldwide response indicating these issues have broad impact. SfN organized a panel discussion that took place July 2. A recording of the discussion is available for on-demand viewing. We encourage you to join us for our discussion and would love for you to tell us how it's impacting you. Share topic ideas for future activities at diversity@sfn.org and continue the conversation on the SfN Community.
Neuroscience is stronger with diverse perspectives. Although there have been gains in the percentage of underrepresented neuroscience researchers in recent years, there is still more work to be done to increase representation of diverse researchers and to create inclusive and equitable research environments. On July 2, SfN hosted a panel discussion called, "Black Lives Matter and Neuroscience: Why This Moment Matters." The discussion was moderated by Joanne Berger-Sweeney, PhD, and featured Nii Addy, PhD, Marguerite Matthews, PhD, and Fitzroy 'Pablo' Wickham. During the discussion, our panelists spoke about challenges diverse neuroscientists face within the field and provide guidance on how the neuroscience community can leverage this moment to influence change. Additionally, the panel discussed the impact of COVID-19 on the tenure clock for junior faculty, and how that impacts faculty of color. Neuroscientists of all backgrounds are encouraged to attend and contribute to the discussion.
Panelist-curated Resources
Speakers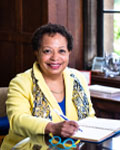 Joanne Berger-Sweeney, PhD
Joanne Berger-Sweeney is president of Trinity College. Berger-Sweeney previously served as dean of the school of arts and sciences at Tufts University. She is a fellow of the American Association for the Advancement of Science. She earned her undergraduate degree from Wellesley University, MPH in environmental health sciences from University of California, Berkeley, and her PhD in neurotoxicology from Johns Hopkins School of Public Health.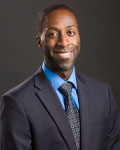 Nii Addy, PhD
Nii Addy is an associate professor of psychiatry and of cellular and molecular physiology at Yale School of Medicine. He received his B.S. in biology from Duke University and his PhD in neuroscience from Yale University. Addy directs a federally funded research program investigating the neurobiological bases of substance abuse, depression and anxiety. Addy's team also studies the ability of tobacco product flavor additives to alter nicotine use behavior and addiction. He contributes to graduate student and postdoctoral training, faculty mentoring, and diversity, equity and inclusion programs and initiatives through his work on campus and his work in professional scientific societies.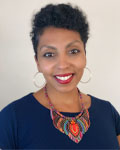 Marguerite Matthews, PhD
Marguerite Matthews is a scientific program manager in the Office of Programs to Enhance Neuroscience Workforce Diversity at the National Institute of Neurological Disorders and Stroke (NINDS). She received her B.S. in biochemistry from Spelman College and her PhD in neuroscience from the University of Pittsburgh. She completed her postdoctoral fellowship in behavioral neuroscience at the Oregon Health & Science University (OHSU), where she also served as program director for the Youth Engaged in Science (YES!) outreach initiative, and program director for the OHSU Fellowship for Diversity in Research Program to recruit and retain postdoctoral researchers from underrepresented backgrounds.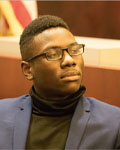 Fitzroy Wickham
Fitzroy 'Pablo' Wickham is originally from Brown's Town, St. Ann, Jamaica and is a recent graduate of the Wesleyan University where he obtained his BA in neuroscience & behavior and theatre. In 2020, Pablo was named the 2021 Jamaica Rhodes Scholar. He is expected to continue his studies at the University of Oxford where he will read for his DPhil in clinical neuroscience. His aspirations are to become a neurosurgeon, researcher, and actor.